UK Search and Rescue helicopter services to be privatised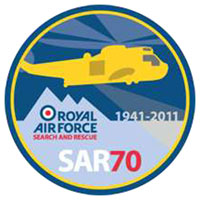 Until now, the UK's Search and Rescue service (SAR) - often essential partners to civilian Mountain Rescue Teams in helping walkers or climbers in trouble - has been provided by the RAF or the Royal Navy.
This is all set to change from 2015 when it is planned that civilian providers will take over this crucial service.
Justine Greening, the Secretary of State for Transport, announced at the end of November that her department is beginning the search for a civilian provider of a UK wide service who will be awarded a contract initially for 10 years.
At the moment, RAF Sea King helicopters operate from six UK locations with additional helicopters provided from two Royal Navy and four Maritime and Coastguard Agency contract-operated bases, meaning there are currently twelve helicopter Units around the UK. These are located at Sumburgh, Stornoway, Culdrose, Wattisham, Valley, Boulmer, Portland, Lee-on-the Solent, Chivenor, Leconfield, Lossiemouth and Prestwick.
This will be reduced to 10 under the new arrangements - the SAR service will no longer be provided from Boulmer or Portland.
The SAR teams often work in association with RAF Mountain Rescue Teams who are based at 4 locations (Kinloss, Leeming, Leuchars and Valley) in mainland Britain. Each of these is staffed by serving RAF personnel and are made up of 8 permanent staff who are supported by 28 part-time volunteers . And of course both these services work alongside the civilian Mountain Rescue Teams mobilsed by the police in response to a 999 call.
The helicopter crews flying the current fleet of Sea Kings, one of which includes a certain Flight-Lieutenant William Wales, have to be trained to an exceptionally high standard. Their work is both very difficult and frequently dangerous - the crews themselves do on occasion suffer injury or worse and are often the recipients of awards for bravery.
It's clear that the RAF and Royal Navy have priorities other than rescuing civilians. However, it's hard not to be fearful that the skills, experience and values so evident in the delivery of the current service will be lost as the service is transferred to a profit-driven, civilian organisation.
---
"As a Coastguard in Shetland we have had civilian SAR aircrew since 1981 (ish) during that time the Sumburgh helicopter has performed some outstanding rescues so folk shouldn't worry that civilians do not have the skills. The real issue is folk trying to compare the Sea King's (S61's) with an S92 -think Mk1 Ford Cortina and Mondeo; there is no comparison. The MoD crews do have night vision goggles which proved vital in the rescue of a sailor clinging to rock out west of here but MCA/CHC have chosen (as yet) not to seek certification. The S92 is more reliable, faster and the aircrew can stand upright in the cabin but more telling is the fact that there is no operational requirement for an S92 or EC 225 in the MoD, therefore it made no sense for military crews to be trained to use them. The main change for the CG SAR fleet is that they will be operating UK wide over land and sea which they do here in Shetland and out of Stornoway already. Anyway my tuppence worth -D"
Davidh , Shetland
---
"When you consider that many people raise money for the now regular Air Ambulances which seem to be funded by charitable donations and not the tax payer at large, isn't this a bit much? Maybe there could be a joint funding from the NHS, (as a recognition of savings from the public funding of Air Ambulances) and the RAF training budget (as the work provides training in enhanced skills for their pilots, as mentioned by others)?"
John Elliott, Northallerton
---
"Having read the announcement it seems the RAF & RN SAR force will disappear. Their primary role was always the recovery of downed aircrew; other rescue activities were justified by the training they provided. I guess the MOD are so morally and fiscally bankrupt they no longer see it as their job to rescue any of their crews unfortunate enough to have to eject over the North Sea?"
Martin Matthews, Wiltshire
---
"So what will happen to the RAF and RN SAR crews and helicopters? Or will the taxpayer still pay for them while they have to sit around not rescuing civilians AND pay for some company to make a profit from rescuing civilians? Wasn't this looked at a few years ago - and rejected? Presumably because it's a stupid idea."
Martin Matthews, Wiltshire
---
"I am concerned walkers could pay for the cost of being rescued by a civilian search and rescue service. Those on low income could be deterred walking in the hills. Yet the medical research says it is good for you to go for a walk!"
Chris Toms, Newent
---
"Their assistance also provides vital real time exercises which add to experience needed when in combat situations....doesn't it?"
Colin Watson, Newcastle Upon Tyne
---
"Disgusting"
David Hare, Barrow Upon Humber
---
The views expressed by contributors to this discussion are not necessarily those held by go4awalk.com.
Add your comment to THIS article | Start a NEW Discussion
---

---