From signals all around you - BAE Systems' NAVSOP making GPS better?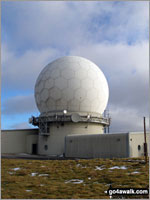 We've recently featured pieces on GLONASS and Galileo and now - following the recent announcement from BAE Systems - there's another acronym to add to the positioning systems' cocktail. And indeed NAVSOP is about exploiting the cocktail of signals all around us (wi-fi, mobile phones, radios, tvs ... or even natural radiations) to calculate its position.
A weakness of current Global Positioning Systems (GPS) is that they are reliant on a relatively weak satellite signal that can be disrupted - either deliberately by human intervention or by natural events such as solar flares. In contrast, BAE Systems' NAVSOP (or Navigation via Signals of Opportunity) uses the literally hundred of signals that are close and all around us.
It does need an initial fix from GPS to determine where you are on the Earth but after that it uses triangulation based on cell-towers or WI-Fi location finding (used already in many smartphones) and adds to that information from almost anything else emitting a signal. It can even make use of signals that are initially unknown (to it) to get a more reliable 'fix' on its location. As it incorporates and 'learns' from the plethora of signals it's picking up, the less it uses the GPS signal until it eventually doesn't need it at all.
Rather crucially, it can make use of the existing infrastructure rather than needing investment in dedicated transmitters. It can also potentially be integrated into existing positioning systems to complement (and improve) the performance.
The major military benefits stem from the fact that NAVSOP is apparently much less prone to jamming than current GPS. However, because this system will work in places where GPS will not - dense urban areas, deep inside buildings, deep canyons, remote areas of the globe - it has potentially many civilian and consumer applications as well.
At the moment there are no products commercially available using this technology but BAEs announcement appears to have generated much interest so watch this space!
---
The views expressed by contributors to this discussion are not necessarily those held by go4awalk.com.
Add your comment to THIS article | Start a NEW Discussion
---
---