Comb Fell
652m (2139ft)
Northumberland National Park, Northumberland, England
---
---
You can find Comb Fell & all the walks that climb it on these unique free-to-access Interactive Walk Planning Maps: (click/TAP to select)


1:25,000 scale OS Explorer Map (the ones with orange/yellow covers):


1:50,000 scale OS Landranger Map (the ones with pink/magenta covers):

---
See Comb Fell and the surrounding tops on our free-to-access 'Google Style' Peak Bagging Maps:
---
---
You can walk to the top of Comb Fell by using this easy‑to‑follow route map:
---
Fellow go4awalkers who have already walked, climbed, summited & bagged Comb Fell
Caroline Winter walked up Comb Fell on July 25th, 2021 [from/via/route] Langleeford, Hedgehope Hill, Comb Fell, Cairn hill, The Cheviot [with] Becky & Andy [weather] Fog 50 M visibity, drizzle, warm & light breeze - Forecast inaccurate today, expecting good views. Dry, hot spell of weather last week meant easier walking on notorious boggy sections. Found fence post & broken stick in ground to mark peak
Mark Dixon climbed Comb Fell during February, 1991 [from/via/route] Linhope - On skis
Kevin Foster bagged Comb Fell on October 23rd, 2018 [from/via/route] Langleeford. [with] Henry. [weather] Sunny but very very windy. - The strength of the wind & then walking into it for most of the ascent of The Cheviot was tough so I didn't hang around for very long at the trig point. Especially as the clouds had just dropped covering the summit in freezing white mist. After Cairn hill & an easy descent to the col l began the climb to Comb Fell negotiating some deep groughs on the way. The Top of Comb Fell is just flat & very boggy. A wooden post at the eastern end marks the 'top '. Hedgehope Hill was by far the best summit of the day. The views in all directions were amazing but the gusting wind made it difficult to stand let alone take photos.
Anthony Scott hiked Comb Fell on July 1st, 2017 [from/via/route] Longleeford [with] Jessie [weather] Grey clouds quickly clearing. Sunny spells & white cloud. 16 degrees & fair winds. - Hedgehop Hill too. Chevy chase day, busy!
Mark Davidson summited Comb Fell on May 30th, 2007 [with] Theresa [weather] High light cloud but not much sunshine - Clear but grey. Tried to climb it a few days before but were rained off the mountain!
Tony Rogerson conquered Comb Fell on July 25th, 2007 [from/via/route] Langleeford & The Cheviot [weather] Sunny
Christine Shepherd scaled Comb Fell on August 24th, 2014 [from/via/route] Walked from Harthope Burn Valley using walk n132 [with] On my own [weather] Sunny & clear but not too hot. - A boggy summit on the way to Hedgehope Hill
Iain Taylor walked up Comb Fell on October 14th, 2012 [from/via/route] Langleeford (NT 95256 22440)
Ray O'hara climbed Comb Fell on September 18th, 2012 [from/via/route] N132 [weather] Fine & dry - Pretty boggy underfoot on the way up, not so bad on the walk across to Hedgehope Hill
Anthony Neale bagged Comb Fell on August 28th, 2011 [from/via/route] From Harthope Burn via Scald Hill & Cheviot - N132 [with] Alone [weather] Overcast but dry
To add (or remove) your name and experiences on this page - Log On and edit your Personal Mountain Bagging Record
. . . [see more walk reports]
---
---
---
More Photographs & Pictures of views from, on or of Comb Fell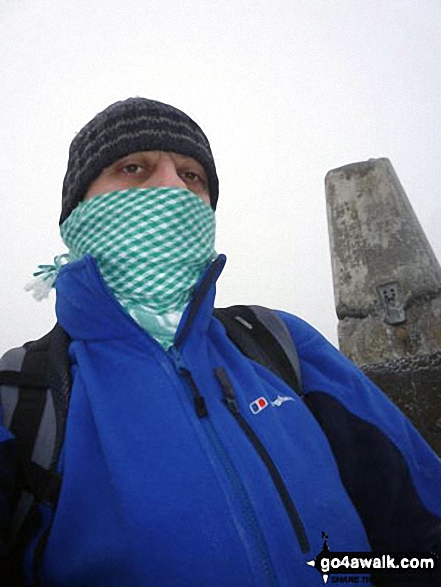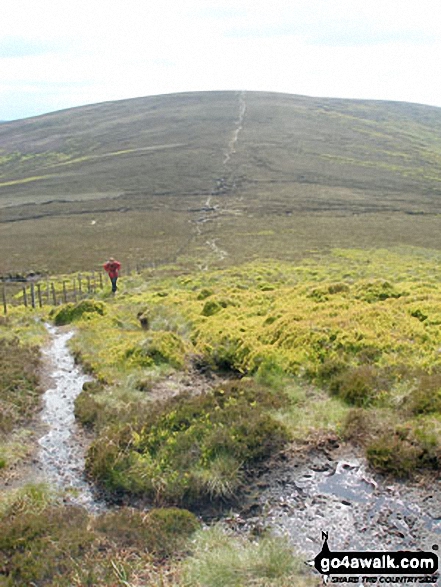 ---
Send us your photographs and pictures on, of, or from Comb Fell
If you would like to add your walk photographs and pictures featuring views from, on or of Comb Fell to this page, please send them as email attachments (configured for any computer) along with your name to:
and we shall do our best to publish them.
(Guide Resolution = 300dpi. At least = 660pixels (wide) x 440 pixels (high).)

You can also submit photos via our Facebook Page.
NB. Please indicate where each photo was taken.
---
---
---
---
---