Baugh Fell (Tarn Rigg Hill)
678m (2225ft)
The Northern Dales Area, The Yorkshire Dales, Cumbria, England
---
---
Baugh Fell (Tarn Rigg Hill) is on Ordnance Survey Maps:


OS Explorer Map OL19
1:25,000 scale (Orange Covers)
OS Landranger Map 98
1:50,000 scale (Pink Covers)
---
Baugh Fell (Tarn Rigg Hill) is on Peak Bagging Map & Hill Tick List:
---
---
You can walk to the top of Baugh Fell (Tarn Rigg Hill) by using this easy to follow route map:


---
---
---
---
Fellow go4awalkers who have already walked, climbed, summited & bagged Baugh Fell (Tarn Rigg Hill)
Angela Moroney walked up on March 31st, 2021 [from/via/route] uldale house [with] Jane ludders [weather] sunny
Caroline Winter climbed on August 10th, 2020 [from/via/route] Lay by on Grisedale road, acsent on right of fence [with] Becky [weather] Warm with light Easterly wind - Weather wet, cold & poor visibility last time here, so took advantage to bag on a good day. Tedious slog up never ending wall. Worked out peak from fences & tarns, as no obvious feature. Nicer walk down, as views towards railway in distance.
Kevin Foster bagged on August 24th, 2017 [from/via/route] Swarth Fell [with] Henry [weather] Cloudy - First, I have to say the picture someone has supposedly taken of Tarn Rigg Hill the summit of Baugh Fell is incorrect & is in fact the trig point on Knoutberry Haw the next summit along the ridge. Tarn Rigg Hill has no cairn (and no trig point). Next, the route described in the Nuttall book is a direct A to B & traverses some very rough terrain in places. Holme Moss Hill is very unpleasant & my advice would be to try & avoid at all costs (even at the risk of a huge detour). The bog & peat hags just below Tarn Rigg Hill were also horrendous but hard to avoid when your objective lies just beyond them. On a positive note, the series of waterfalls as you climb beside Rawthey Gill & Swere Gill were breathtakingly beautiful. However, in summary I have to say that Baugh Fell is a massive fell & deserving of a full days walk in itself & doesn't need to be tagged on to the Wild Boar Fell walk for the sake of it. I think in future, I might split some of the Nuttall walks in order to make them more manageable (and dare I say enjoyable).
Tony Rogerson hiked on June 18th, 2016 [from/via/route] Rawthey Bridge Tarn Rigg Hill Knoutberry Haw Bluecaster [with] Caz Floss [weather] Dry Sunny at first Cloudy later - Bit of a slog
Elaine Grayson summited on September 3rd, 2015 [from/via/route] go 4 a walk route c382 [with] Robin [weather] Cloudy light rain
Trevor Williams conquered on January 21st, 2015 [with] Paul [weather] snow - Did not reach the top got to within 800m but time meant that we had to turn back. Will revisit another time.
Christine Shepherd scaled on July 17th, 2014 [from/via/route] Walked from Rawthey Bridge using walk c382 [with] On my own [weather] Very hot & sunny - This was tough walk due to the narrow or non existent paths. Had to rely heavily on compass bearings. Not a walk to attempt in bad weather. On the plus side the views of the Howgills on the descent are wonderful & there are some very pretty waterfalls.
Ray O'hara walked up on March 1st, 2014 [from/via/route] Garsdale, Knoutberry Haw, Baugh Fell & back [weather] Mist & rain above about 1800' - V boggy between the two summits.
Darren Mortimer climbed on March 16th, 2011 [with] Dermot Palmer and Graham Panton [weather] Sunny
David Norman bagged on June 1st, 2013 [from/via/route] Swarth Fell & River Rawthey [with] Friends of Dales Rail [weather] Cloudy with sunny intervals
To add (or remove) your name and experiences on this page - Log On and edit your Personal Mountain Bagging Record
. . . [see more walk reports]
---
---
---
More Photographs & Pictures of views from, on or of Baugh Fell (Tarn Rigg Hill)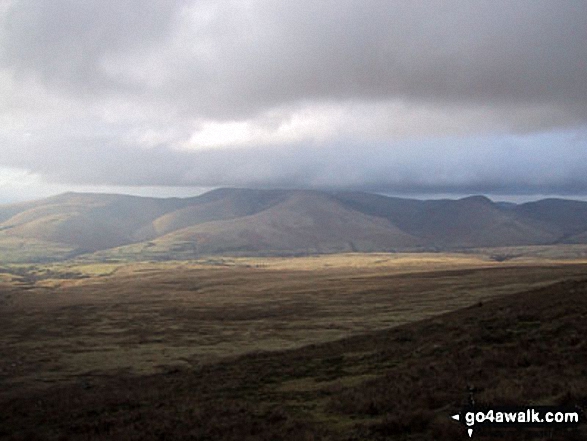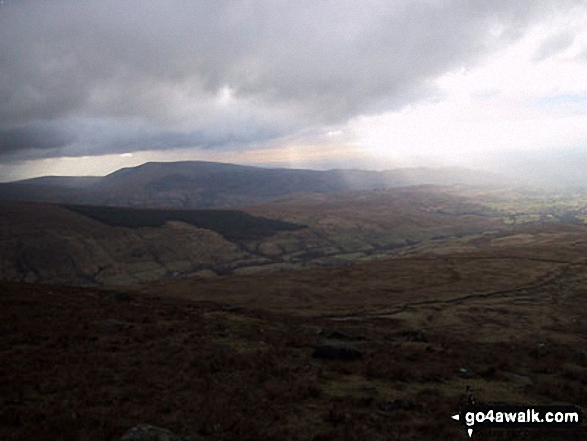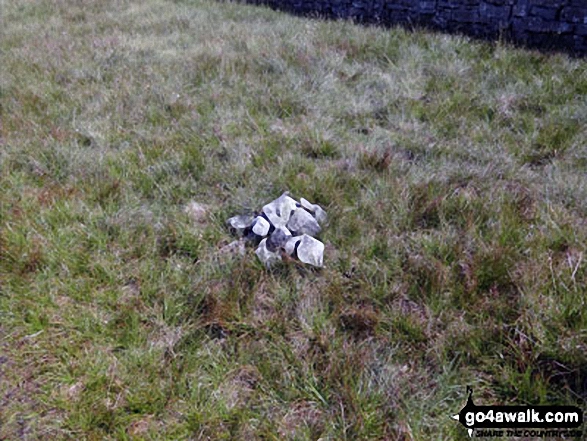 ---
Send us your photographs and pictures on, of, or from Baugh Fell (Tarn Rigg Hill)
If you would like to add your walk photographs and pictures featuring views from, on or of Baugh Fell (Tarn Rigg Hill) to this page, please send them as email attachments (configured for any computer) along with your name to:
and we shall do our best to publish them.
(Guide Resolution = 300dpi. At least = 660pixels (wide) x 440 pixels (high).)

You can also submit photos via our Facebook Page.
NB. Please indicate where each photo was taken.
---
---
---
---

---