Dow Crag
778m (2553ft)
The Southern Fells, The Lake District, Cumbria, England
&nbsp
---
Dow Crag is on Ordnance Survey Maps:


OS Explorer Map OL6
1:25,000 scale (Orange Covers)
OS Landranger Maps 96 & 97
1:50,000 scale (Pink Covers)
---
Dow Crag is on Peak Bagging Map & Hill Tick List:
*Version marked with the walk routes you need to follow to Walk all 214 Wainwrights in just 59 walks.
---
---
You can walk to the top of Dow Crag by using either of these 2 easy to follow route maps:


---
---
---

Your Personal Mountain & Hill Bagging Record
If you LOG ON and then RELOAD this page it will display when you climbed, bagged and conquered Dow Crag, what the weather was like, who you went with and any other comments you might like to add to remind you of that fantastic day. For more details see Your Personal Mountain, Top, Peak and Hill Bagging Record.
---
---
Fellow go4awalkers who have already walked, climbed, summited & bagged Dow Crag
David Watson walked up Dow Crag on August 29th, 2018 [from/via/route] Coniston [weather] Sunny
Chris Sheard climbed Dow Crag on August 13th, 2018 [from/via/route] Up from Duddon valley via Walna Scar Road [with] Solo [weather] Started with drizzle went misty and stayed misty - Weather moved slower than forecast as sun came out as i got into the car. Still after 4th attempt finally got Dow Crag. Brown pike was quite nice though i have never seen as many daddy longlegs
Phillip Bulley bagged Dow Crag on May 10th, 2018 [from/via/route] Via The Old Man of Coniston. [with] Ruby. [weather] Sunny and very windy.
Iain Jones hiked Dow Crag on August 27th, 2017 [from/via/route] Three Shire Stone, Wrynose Pass (The Wainwright 60 - Day 7 (Coniston)) [with] Graeme High
Andrew Joss summited Dow Crag on July 23rd, 2017 [from/via/route] Coniston [with] Barbara [weather] Sunny with a little cloud
Simon Boddy conquered Dow Crag on June 30th, 2017 [from/via/route] Torver [with] HF Holidays [weather] Breezy and cool with low cloud turning warmer and sunny later.
Claire Kirk scaled Dow Crag on April 8th, 2017 [from/via/route] Walna Scar car park [with] Phil [weather] Sunshine and clear day - Have also previously scrambled up the South Rake - was terrifying at the time as mist suddenly came down when we were partway up and we completely lost our bearings once at the top!
Colin Egan walked up Dow Crag on March 9th, 2017 [from/via/route] continuation from Coniston Old Man and before that Brim Fell. [with] My wife Faith [weather] Crisp cold sunny day - Best top of the day, crags are most impressive and the view down to Goat's Water was stunning if a bit scary.
Mark Davidson climbed Dow Crag on June 11th, 2005 [with] Theresa, Ann & Kevin [weather] Lovely and sunny
Steve Cookson has bagged Dow Crag [from/via/route] coniston [with] gillie [weather] sunny
To add (or remove) your name and experiences on this page - Log On and edit your Personal Mountain Bagging Record
. . . [see more walk reports]
---
---
---
More Photographs & Pictures of views from, on or of Dow Crag
Photo: Christine Shepherd (488)
Photo: Christine Shepherd (143)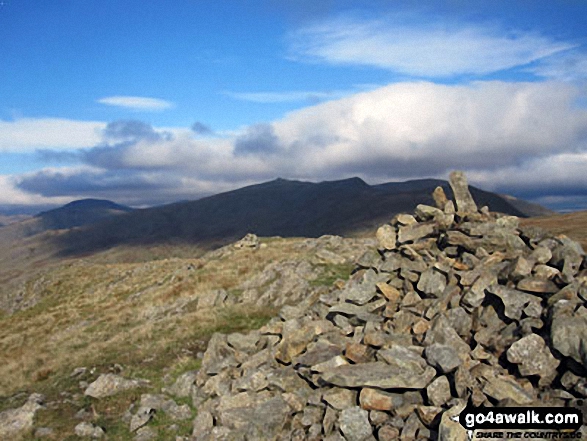 Photo: Christine Shepherd (144)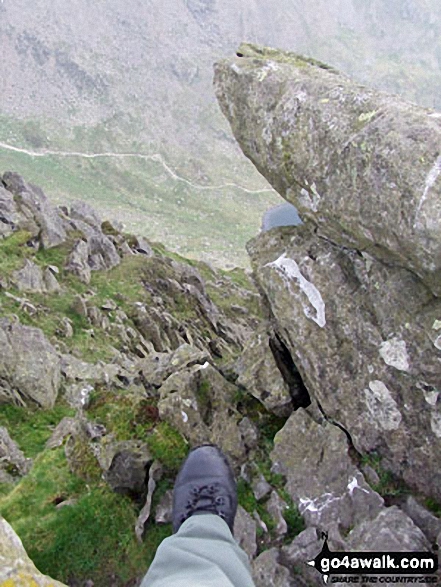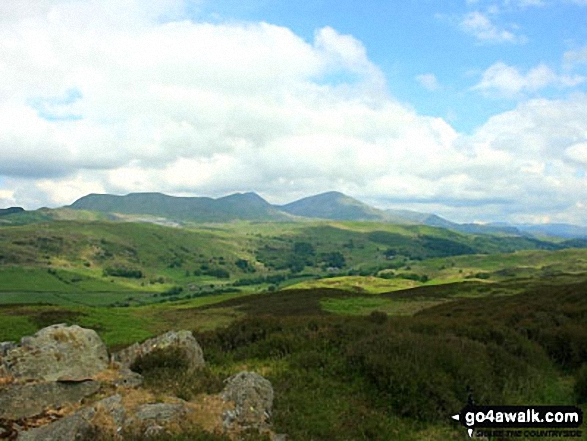 ---
. . . see all 20 walk photographs & pictures of views from, on or of Dow Crag
---
Send us your photographs and pictures on, of, or from Dow Crag
If you would like to add your walk photographs and pictures featuring views from, on or of Dow Crag to this page, please send them as email attachments (configured for any computer) along with your name to:
and we shall do our best to publish them.
(Guide Resolution = 300dpi. At least = 587pixels (wide) x 440 pixels (high).)

You can also submit photos via our Facebook Page.
NB. Please indicate where each photo was taken.
---
---
---
---
---